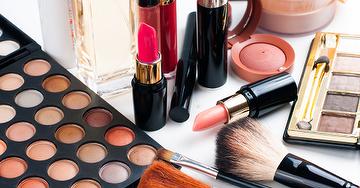 Taiwan's exports of cosmetics hit an all-time high in 2017, resulting mainly from the growing success of new Taiwanese cosmetics brands launched overseas.
According to the Ministry of Economic Affairs (MOEA), Taiwan's cosmetic product exports, including color makeup and skin care items, totaled US$730 million in 2017, up 13.2 percent from US$650 million seen a year earlier.
The previous high for a single year was US$660 million, set in 2014.
Many Taiwanese companies have introduced their own brands overseas in recent years and have stepped up shipments from Taiwan to meet the growing demand, the MOEA said, pointing to the 139 new cosmetics makers that sprouted up in the country in 2017.
China remained the largest overseas buyer of Taiwan's cosmetics products in 2017, accounting for 56.7 percent of total exports, compared with 54.2 percent in 2016, the MOEA said.
The United States had the second highest share of Taiwan's cosmetics exports at 10.9 percent, down from 12.5 percent in 2016, followed by the Association of Southeast Asian Nations at 8.9 percent and Japan at 4.2 percent, the MOEA added.
Skin care products were the most popular export item, with outbound sales up 22.2 percent from a year earlier at US$420 million, or 57.2 percent of the total, MOEA data showed.
The strong showing of Taiwanese skin care suppliers resulted from upgrades made to their products to meet the requirements of foreign markets and more effective market strategies that gave them greater visibility overseas, the MOEA said.