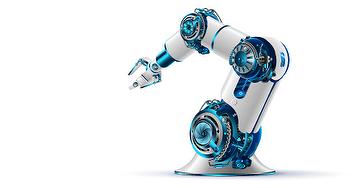 Taiwan's economics ministry has released a set of blueprints for promoting the development of smart machinery.
Seeking to make the country the world's research and manufacturing center for intelligent machinery and related high-end equipment parts and components, the blueprints focus on the integration of domestic precision machinery manufacturing capabilities with advanced ITC technologies.
Based on the blueprints, the government hopes to build a comprehensive smart machinery industry ecosystem and incorporate smart machinery into various industries to achieve smart manufacturing, thus driving the overall upgrades and transformations of domestic industries, ministry sources said.
Among the government-designated 5+2 Innovative Industries given priority development, smart machinery is defined as machinery that can integrate robots, IoT, big data, cyber-physical systems, lean management, and 3D printing or sensors, according to CC Yang, deputy director general of Industrial Development Bureau (IDB).
Yang said the government plans to set up a global smart machinery development center in Taichung, central Taiwan, where machine tool makers are clustered.